LOCATED IN THE HEART OF FT. PIERCE, FLORIDA ON THE TREASURE COAST.
---
We take a Different Approach
Our mission is to become the most guest-centric BMW dealership which is clear in the experience we offer here at Coggin BMW. Whether you want to purchase your car 100% online, visit in person and see a friendly face, or are stopping by for your routine maintenance, we treat each guest with the same level of attention and professionalism so you can leave our dealership truly satisfied.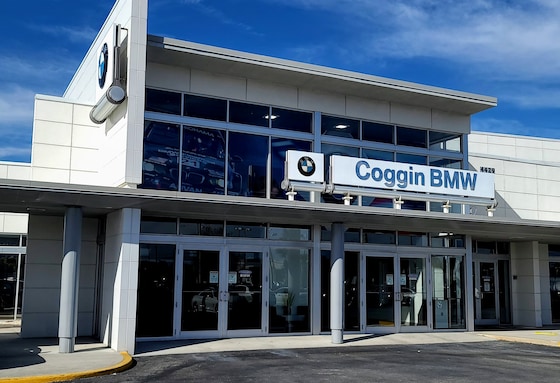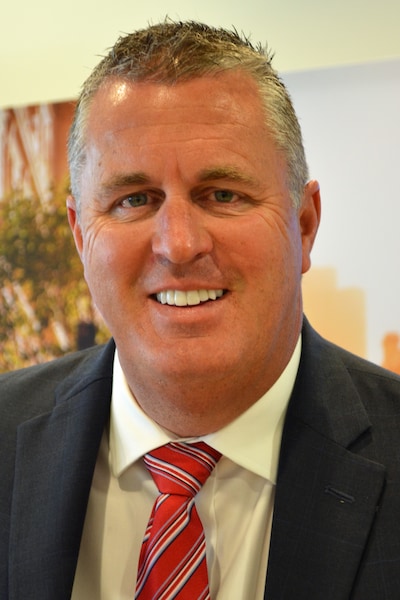 Leadership at Coggin BMW
Our General Manager, Matt McNeal, has been on the Treasure Coast for 30 years. He has been in the automotive industry since moving to the Treasure Coast in 1991, working with many manufactures including BMW, Lincoln, Acura, Mercedes-Benz, and Honda. He has raised a family on the Treasure Coast that now includes his grand children, and it has been an amazing experience. Matt is active in the community and supports the Treasure Coast and surrounding area. BMW has been his favorite dealership -- after all, it is the Ultimate Driving Machine -- but also has enjoyed the long-term relationships he has made with his quest on the Treasure Coast.
We're Happy When You're Happy
Coggin Automotive Group was founded by Luther Coggin Jr. when he opened the first Coggin dealership in Jacksonville, Florida in 1968. The brand has since grown to encompass 16 dealerships representing 12 different brands. As the late Luther Coggin Jr. was known for making others feel appreciated, the Coggin team continues to honor his memory and carry the same philosophy in all our business.
HERE ARE SOME OF OUR IMPORTANT INITIATIVES
Coggin Automotive was founded in 1968 by Luther Coggin, a man who would go on to become a beacon in the Florida community. Luther believed that family and community involvement were more important than business, and were in fact a key aspect of doing business in a community. We still aim to keep Mr. Coggin's legacy alive today by embracing the city of Ft. Pierce where we do our business. We aim to engage our communities with direct dialogue and partners, including charities, local government, planning boards, and chambers of commerce. Our team members remain the driving force behind our guest-centric philosophy. We strive to create a culture where team members are engaged and empowered to provide guests with a superior experience.
Learn more about our important partners and causes below.
Because we care.
Coggin BMW Treasure Coast is committed to making a positive impact on society.
YOU ARE IMPORTANT TO US HERE AT COGGIN
person
PEOPLE
When our customers choose to purchase their cars or service their vehicles with Coggin BMW Treasure Coast, they are showing trust in our company and our people. We believe that this trust comes with great responsibility. At Coggin BMW Treasure Coast, we strive to make our dealerships a great, safe place to work for our team members, and to make our community a better place to live.
We do this by striving to implement sustainable practices, giving back to local charities, and focusing on providing a diverse and inclusive work environment. In 2021, Coggin BMW Treasure Coast team members received 40 paid volunteer hours to support local charities and non-profits, an increase from eight paid volunteer hours in 2020. This change enables Coggin BMW Treasure Coast team members to volunteer more of their time to many worthy causes within our community.
location_city
INITIATIVES
As part of Asbury Automotive Group, Coggin BMW Treasure Coast has worked in part to add to the great success of Asbury. We aim to live up to the Asbury Automotive motto, to be "The most guest centric automotive retailer". In 2021, We raised over $170,000 for Historically Black Colleges and Universities (HBCU) through the HBCU Change Program as well as $37,113 for Big Brothers Big Sisters program. Our CEO and Vice President of Corporate Development and Real Estate maintain oversight of our energy management approach.
We collaborate with third-party utility auditors to track our energy usage and identify usage spikes to avoid leaks or waste; Coggin BMW Treasure Coast uses this data to see if our initiatives are working as expected. As part of our overall approach to managing our environmental impacts, we prioritize projects that will maximize our energy usage reduction while also delivering a return on our investment.
Our Sales Department
Welcome to Coggin BMW, the premier BMW dealership serving Fort Pierce, Florida. Conveniently located on South US Highway in Fort Pierce, Coggin BMW is the ideal location for those looking for a new BMW or used car in Fort Pierce, near Stuart, Jensen Beach, Vero Beach, Palm City and Port St. Lucie, FL. As a full service BMW dealership, Coggin BMW offers several services in addition to providing new & used BMW vehicles, including BMW service, BMW parts, and BMW finance.
At Coggin BMW, we take pride in our superior customer service and nothing is more important to us than providing our customers with the best service in Fort Pierce. When you arrive at Coggin BMW, either come inside and speak with a member of our sales staff or take your time to walk the lot and showroom at your own pace.

To learn more about Coggin BMW Treasure Coast, our impressive lineup of new 3 Series, 5 Series, 1 Series, 7 Series, X3, X5, and used models, or rave-worthy service, contact us today. Or visit us in person. We're conveniently located at 4429 S. US Highway 1 Fort Pierce, Florida.

For used cars, Coggin BMW has an extensive collection of used and certified pre-owned BMWs. Cars that receive the BMW Certified Pre-Owned designation are some of the highest quality used cars available.
Coggin BMW is also pleased to offer a large selection of lease and finance specials. We update our specials often, so be sure to check back frequently!
Our Service Department
Coggin BMW has factory-trained technicians that will service your BMW vehicles for repairs, scheduled maintenance, oil changes, tire rotations, brake service and much more. This state-of-the-art facility is located in Ft. Pierce, FL, and their highly experienced staff is ready to take care of your BMW service needs. The Coggin BMW parts department also located in Ft. Pierce, FL, has a large inventory with thousands of the BMW parts, including oil and air filters, to meet your vehicle needs.
---





Excellent place to go to, where your mind will always feel at ease. Plain and simple, they get the Job done, period.
Eric Burriss
Google Review
See what others are saying about us!
Sales Hours
Monday

9:00 AM - 7:00 PM

Tuesday

9:00 AM - 7:00 PM

Wednesday

9:00 AM - 7:00 PM

Thursday

9:00 AM - 7:00 PM

Friday

9:00 AM - 7:00 PM

Saturday

9:00 AM - 6:00 PM

Sunday

Call for Hours
Directions
Get Directions
Service Hours
Monday

7:00 AM - 5:30 PM

Tuesday

7:00 AM - 5:30 PM

Wednesday

7:00 AM - 5:30 PM

Thursday

7:00 AM - 5:30 PM

Friday

7:00 AM - 5:30 PM

Saturday

8:00 AM - 3:00 PM

Sunday

Closed
Parts Hours
Monday

7:00 AM - 5:30 PM

Tuesday

7:00 AM - 5:30 PM

Wednesday

7:00 AM - 5:30 PM

Thursday

7:00 AM - 5:30 PM

Friday

7:00 AM - 5:30 PM

Saturday

8:00 AM - 3:00 PM

Sunday

Closed