About Us
Coggin BMW Treasure Coast
Located in the heart of Ft. Pierce, Florida on the Treasure Coast.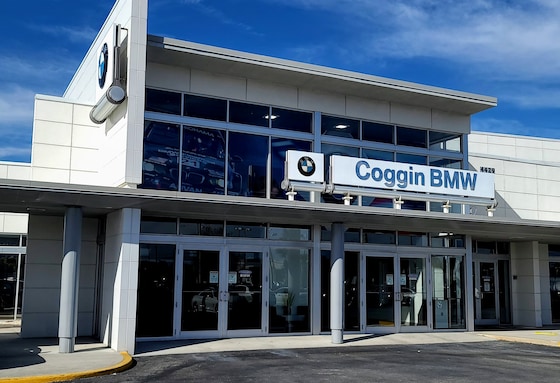 We Take A Different Approach
Redefining the dealer experience.
Our mission to become the most guest-centric BMW dealership is clear across the experience Coggin BMW offers. Online car buying is part of our digital suite designed to enhace your purchasing and ownership experiences.
Leadership at Coggin BMW
Our General Manager, Matt McNeal, has been on the Treasure Coast for 30 years. He has been in the automotive industry since moving to the Treasure Coast in 1991, working with many manufactures including BMW, Lincoln, Acura, Mercedes-Benz, and Honda. He has raised a family on the Treasure Coast that now includes his grand children, and it has been an amazing experience. Matt is active in the community and supports the Treasure Coast and surrounding area. BMW has been his favorite dealership -- after all, it is the Ultimate Driving Machine -- but also has enjoyed the long-term relationships he has made with his quest on the Treasure Coast.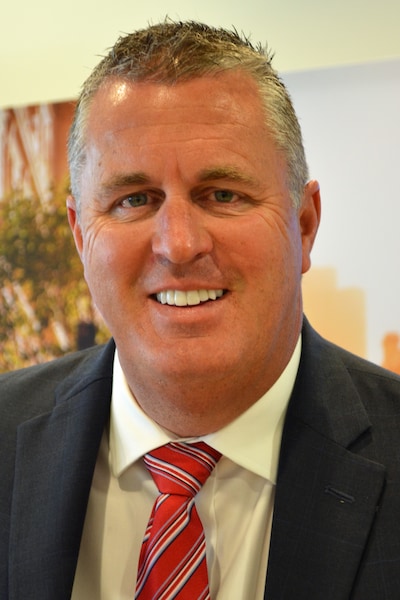 Matt McNeal
772-529-2930
mmcneal@cogginauto.com
Community Involvement
At Coggin BMW Treasure Coast, we pride ourselves on partnering with many local organizations in our community. We are eager to be able to do more and more as we continue our partnership. Here are some of the organizations that are near and dear to us as we continue to grow and establish more partnerships.





Excellent place to go to, where your mind will always feel at ease. Plain and simple, they get the Job done, period.
Eric Burriss
Google Review
See what others are saying about us!
Welcome to Coggin BMW Treasure Coast.
Buying a new car isn't something you can really do off the cuff. It's a long-term commitment. You're going to be spending almost every day driving it, for many years to come. So, it's important that you don't get just any car, but one with which you really click.

Coggin BMW Treasure Coast will take the time to get to know what you want, and work with you to ensure that's exactly what you have when you leave. That holds just as true for used car customers as it does for new BMW customers. If you want to be pressured into a purchase, you had best go elsewhere.

In addition to helping drivers find the perfect BMW match, Coggin BMW Treasure Coast also boasts a state-of-the-art auto repair shop where our highly skilled team of technicians perform routine maintenance as well as other services, such as auto-glass repairs, transmission repairs, and wheel repairs. And, for drivers who prefer to work on their BMW themselves, we have a variety of manufacturer-certified parts (i.e., oil filters, batteries, windshield wipers...). We also carry genuine BMW parts.

To learn more about Coggin BMW Treasure Coast, our impressive lineup of new 3 Series, 5 Series, 1 Series, 7 Series, X3, X5, and used models, or rave-worthy service, contact us today. Or visit us in person. We're conveniently located at 4429 S. US Highway 1 Fort Pierce, Florida.
Sales Hours
Monday

9:00 AM - 7:00 PM

Tuesday

9:00 AM - 7:00 PM

Wednesday

9:00 AM - 7:00 PM

Thursday

9:00 AM - 7:00 PM

Friday

9:00 AM - 7:00 PM

Saturday

9:00 AM - 6:00 PM

Sunday

Call for Hours
Directions
Get Directions
Service Hours
Monday

7:00 AM - 5:30 PM

Tuesday

7:00 AM - 5:30 PM

Wednesday

7:00 AM - 5:30 PM

Thursday

7:00 AM - 5:30 PM

Friday

7:00 AM - 5:30 PM

Saturday

8:00 AM - 3:00 PM

Sunday

Closed
Parts Hours
Monday

7:00 AM - 5:30 PM

Tuesday

7:00 AM - 5:30 PM

Wednesday

7:00 AM - 5:30 PM

Thursday

7:00 AM - 5:30 PM

Friday

7:00 AM - 5:30 PM

Saturday

8:00 AM - 3:00 PM

Sunday

Closed